Today I was going to post about our lovely little Christmas tree that we decorated with silver birds, reindeer and stars, glittery icicles and other cute things in theme of silver and white. But before I managed to take the picture, the attached lights started malfunctioning, and the dear husband tried to fix them - and managed to break the base of the tree. So out came the decorations, and the poor tree shall we recycled to tree-less backyard with outdoor lights (as the base can be poshed into the grass).
And now we are looking with kids an alternative activity for the day - such as crafting a cute little table-top tree from egg cartons... albeit these look a bit challenging for the 3-7 age group, but one can always try... 

Cute idea of glittery table-top egg carton trees with step-by-step guide from Shakti Dove 
We got some egg cartons stashed away, but sadly not enought to try to this fabulous tree...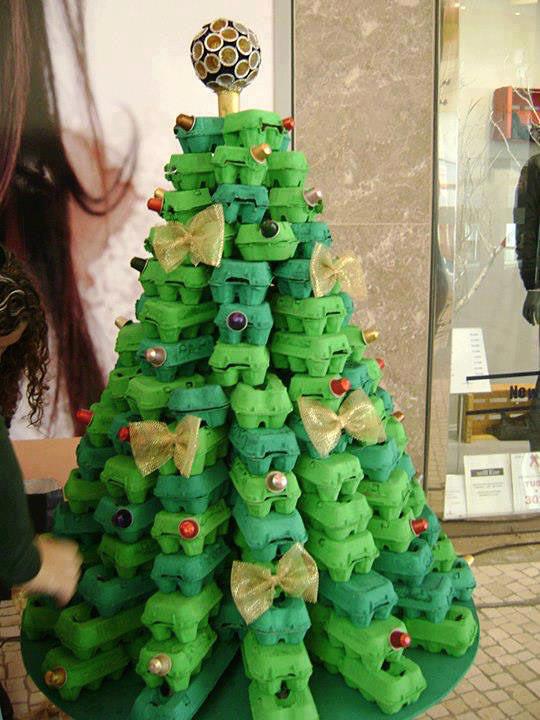 {via}