I fell in love with Yunnan cuisine today. It was my very first experience for food from that region of China and everything just felt so fresh and delicious and less greasy than the Chinese food we normally eat. But the location - Dali Courtyard - is not just about food, but about experiencing the traditional Chinese living in hutongs, those old courtyard home areas that one can still find scattered around Beijing city centre. 
The first challenge was to find the entrance to the restaurant amongst the little narrow hutong streets. We nearly missed this one, as there is just a little sign in the corner of the building, and the entrance through one side of the house to the courtyard isn't grand either. The place itself is small, with around 15 tables or so altogether inside and outside. The decor is simple Chinese wood items, and the soft music playing gives you the authentic buddha bar feel - and makes the mind relax immediately. 
We found the place based on recommendations, and one thing to know here is that there is a set menu that currently costs 120 RMB (a bit less $20 USD). This will give for two people six dishes to share and rice to go on the side: four delicious and fresh vegetarian dishes, one fish and a meat-based dish. They do also ask you first if you have any allergies. Once you have ordered your drinks (we have a pot of chrysantehemum tea and a nice mojito) the dishes start quickly appearing. Note though that they can be a bit spicy as there is plenty of red chillies in almost every dish (and I am known for now tolerating spicy food very well).
A fun thing to know is that apparently no two days are identical when it comes to the selection of the food on offer, which means that we'll definitely be back for sampling some other delicatessens in the future! The service was great and the food excellent - by far the best food I've had in China. My mojito was also excellent (we've had some serious disasters when trying to order margaritas before). We had a lovely lunch and can definitely recommend this place. And an added bonus at the moment is the cutest little puppy they have outside in the courtyard area - pets are so in at least in this area as the coffee houses we visited later on had a lovely cat purring on the sofa...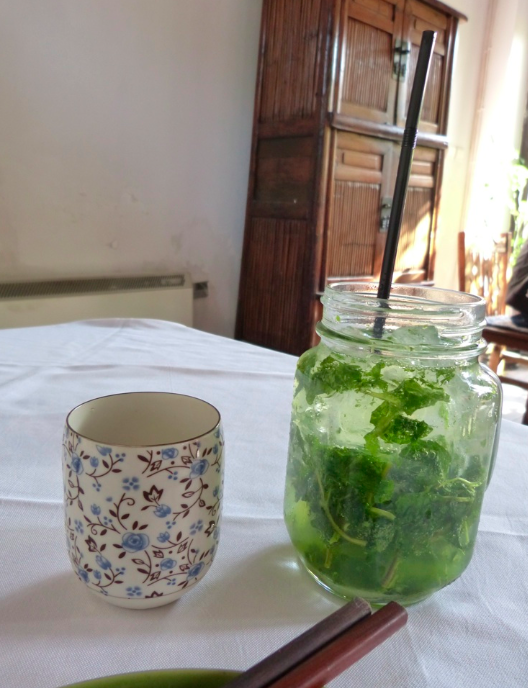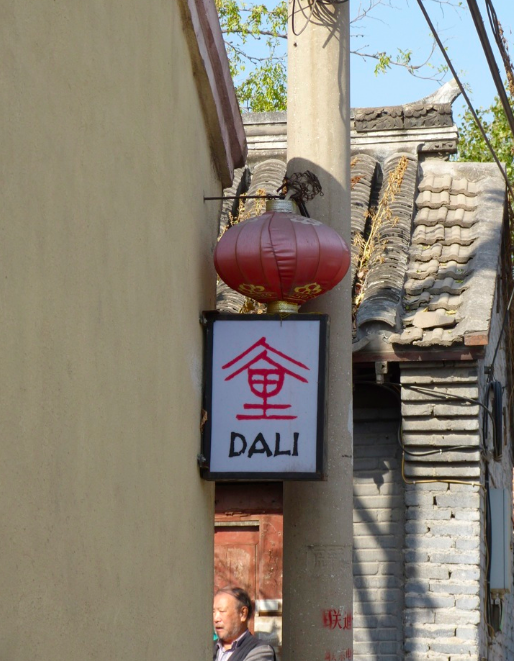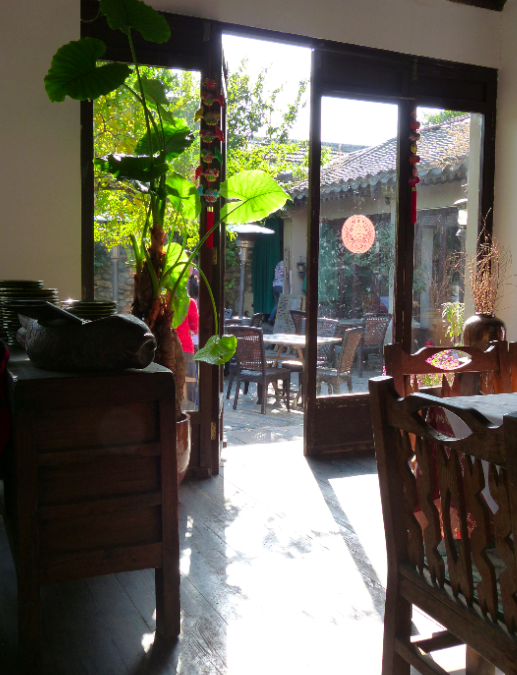 </p>
My review of Dali Courtyard Restaurant in Beijing (Chinese Yunnan cuisine): Excellent
Address: 67 Xiaojingchang Hutong, Gulou Dong Dajie/ 鼓楼东大街小经厂胡同67号
"Dali is a little gem full of surprises when it comes to the menu - or rather the lack of it as you get to eat whatever they have prepared that particular day. The price is good for Beijing ($20 for 6 dishes at lunch time) and gives a great insight to Yunnan cuisine. It was enough food to feed two people and the food felt fresh and light and full of flavours. The atmosphere feels authentic and intimate and service worked well too. Highly recommended for a visit." 
</p>