I slipped in the stairs today, which made me think that it would be great to have a stair runner - nothing boring but something great with stripes in red or shades of pink or similar. So I started browsing runners, but got sidetracked and found all these cute and cool painted stairs and runners.
They are absolutely fantastic - some fun and funky, other artistic masterpieces and  tour guides to wonders of the world - and all of them definitely a result of lots of tears and sweat!
Looking for sweet love
Painted stair runner with numbered steps
Some patriotic feel in these stairs
Love the fresh colours of this stripy "runner"
Stairs with a message!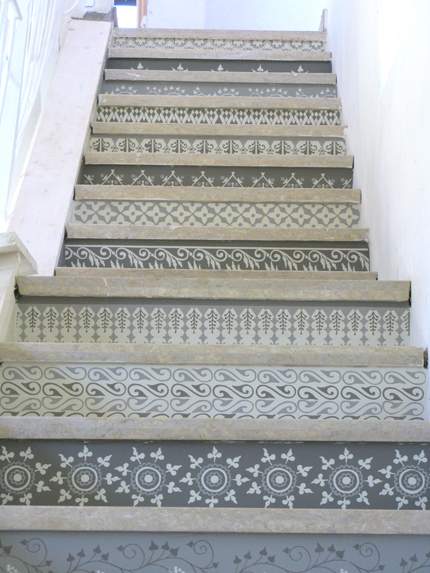 Talk about a serious pattern here - lots of lovely details on display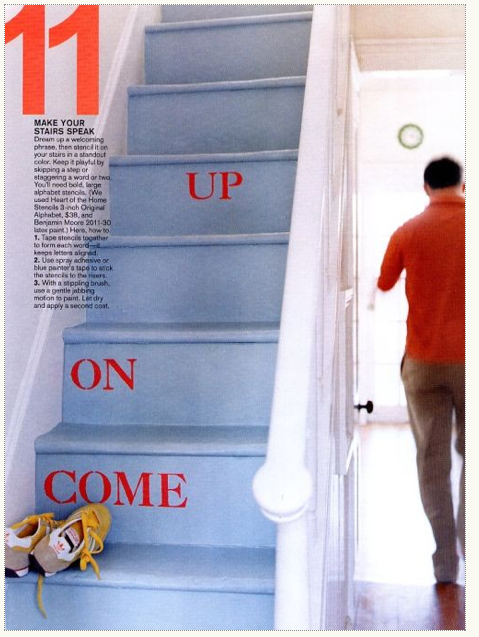 Another fun set of "talking" stairs
Classic book-lovers stairs
...And finally, one actual stair runner so that I cannot say I got completely sidetracked: certainly not what I had in mind, but this fits the "funky" theme: